Services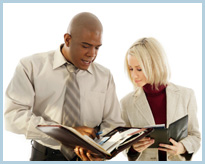 OLSWorld prides itself on being trusted advisors for our clients. Our team members are experienced IT professionals who have decades of experience dealing with the hardest IT problems. Many of our team members were Chief Information Officers, Vice Presidents, and other senior IT officers who have seen, and solved, critical business and technical problems.
Our IT strategy advisors assist our clients to define an IT strategy that is completely integrated with their overall business strategy. We provide realistic budgets and schedules for complex, mission-critical IT projects. Our advisors help our clients build an effective IT team with the right people performing the right functions.
OLSWorld acts as independent IT advisors to venture capitalists, investors, boards of directors, and other key stakeholders in the success of a company. Our experienced professionals provide unbiased opinions and information to enable these key groups to ensure that the company is receiving the maximum return on its IT investment.
Our consultants are supported by our extensive network of researchers and technical advisors. These experts provide cutting-edge information, in-depth technical expertise, and hands-on experience with key technologies. Our global network of researchers includes professionals from around the world who provide critical cultural and language expertise to our clients.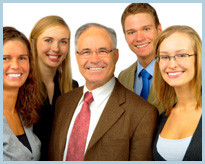 OLSWorld knows that the right people are critical to the success of any IT organization. We assist our clients in building an effective IT team. We can often tap our extensive network of professional contacts to find exactly the right person to fill a critical position on a short-term or permanent basis.
Organizations understand the need to hire the right people, especially for key senior positions. Unfortunately, many do not have the in-house technical expertise to accurately evaluate the skills of candidates for technical positions. We support companies and recruiters by assessing the technical skills of potential job candidates. We ask the hard questions to determine if a candidate has the skills and experience to meet our clients' needs.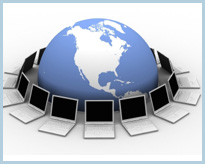 Accurate data and information are the lifeblood of many organizations and OLSWorld provides the expertise to enable our clients to maximize the value of their information. Our experts understand data management at the conceptual and practical level. We begin by thoroughly analyzing the organization's information inventory to determine what information our client has, how it is used, where it flows, and who should have access to it. By understanding the role that information plays in the organization we can design and implement the networks and databases needed to implement an ideal data flow.
Our data management team has the technical expertise and experience to implement make the dream of an integrated information architecture a reality. We design and implement database systems that are scalable, responsive, and secure. Our team has experience with all major commercial and open source database systems and have implemented database systems with terabytes of information.
The implementation of large-scale database and data warehouses can be a very labor intensive process. The OLSWorld team can provide experienced advise to enable our clients to effectively management large-scale database development and implementation done by in-house employees, contract employees, or consulting companies.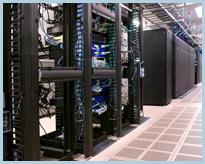 A world-class data architecture is worthless if the organization can't access the data when they want, where they want. Our network engineering team assists our clients in building a network infrastructure that meets their needs. Our team members have experience building and managing high-performance, global voice and data networks. We have experience designing and implementing networks using copper wire, fiber optics, microwave, terrestrial radio, and satellite communications.
Our experience spans the entire network lifecycle from design to implementation to operations. We know how to design, build, and operate reliable, high-performance networks because we have done it many times already. Our seasoned professionals know what works and what doesn't so our clients can get the network they need the first time.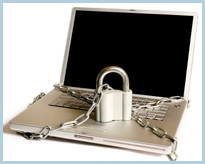 OLSWorld helps our clients protect their critical information and systems. Our information security team assists our clients to understand their information security risks and develop practical controls to manage those risks to an acceptable level. Our team members are experienced information security professionals with years of experience defending high-risk systems.
The OLSWorld information security team can perform the full range of information security assessments. We perform IT audits, security assessments, and penetration tests. Our testing includes assessments of commercial hardware and software as well as custom-developed applications.
Our penetration testing team actively monitors the hacker community and uses real-world tools and techniques. We perform Internet penetration tests, telephone penetration tests ("war dialing"), and internal network penetration tests. We test the security of our clients' premises and perform pretext calling and social engineering to test the human element of the client's information security program.
OLSWorld uses our expertise as attackers to design and implement information security programs that work. We assist our clients in writing their information security policies and train their employees about common attacks. We design and implement firewalls, intrusion detection systems, anti-virus systems, and other technical measures to prevent unauthorized access to critical information.
Our computer forensics team provides confidential investigations of computer security breaches and other incidents. We collect digital information to support legal actions or internal investigations. Our team also assists our clients to develop an effective information security incident response plan.